A few days ago I left Mérida after spending eleven weeks there. It was a somewhat strange goodbye. I didn't have the best time there—and the city definitely played a part in it—yet I was sad to leave not knowing if I'll ever be back. I've explored the city, as I usually do, by foot and by bike. Our first longer-term rental had bikes advertised, when we got there they were so rusty, broken down and the tubes were so brittle that they crumbled upon touching them. So for the first few weeks, I walked, a lot.
I came to Mérida with a friend and even though we hadn't committed to more than sharing a house, we generated a weird vibe. Somehow we put ourselves into a lockdown situation, neither of us wanted to be in, and while we tried to accommodate each other we spiraled into moods and smoldering fights that never quite erupted.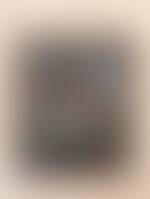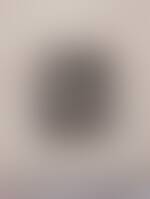 The next place I stayed in was a lovely colonial-style house with old tiles, remarkable furniture for an Airbnb and a big garden. It had its issue, namely it didn't have a door from the kitchen to the patio but a mere gate with fly-screens. Even though there were screens, they didn't cover the whole area and I fought mosquitoes many nights while trying to work. Besides some critters in the house, some more, some less pleasant, I generally enjoyed my time at Alfredo's place.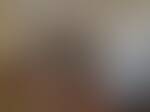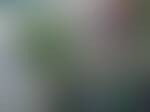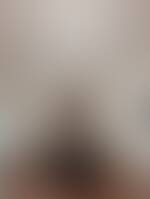 It's located in a traditional neighborhood near Chen Bech Market, just in between Centro and Chuminópolis. It's a 15-minute walk from most things in Centro, yet located in a traditional and local residential area.
Even though Mérida has an active nightlife with many cantinas, restaurants, and bars, it has a vibe of a small town with not much going on. This one is hard for me to grasp—and I've been unsuccessfully trying to articulate it for a while now. I think because everything is car-based and people go out in pre-defined groups, there is no fluidity to Mérida's nightlife. I have spent many nice evenings at Salón Gallos, their food is great—there are vegan options, the Tacos de Aguacate are best. All the cocktails I've had were on-point (Black Magic Woman and the spicy Pata de Gallo are my favorites), and they serve fantastic Mezcales. Thanks to Karina and Alberto for joining me on the journey hasta ver la cruz.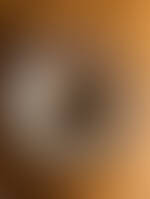 Another great stop for Mezcales is the Dos Diez Mezcaleria near Parque de la Mejorada. A very knowledgeable staff, an overall great service and amazing food made this evening very enjoyable.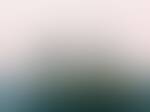 I rode my single-speed (with a coaster-brake) many miles through Mérida. I guess it's going to be hard to find a street I haven't gone down between Calle 95 south, Circuito Colonias, and Avenida Itzáes to the west. Cycling from Rectoria de la Ermita de Santa Isabel via Mercado de Lucas de Galves to the Plaza Principal and from there on through the touristy Calle 60 and Paseo Montejo down Avenida Colón with its enormous colonial villas. And everything in between, there is much to see in this city, and as I said in the beginning a lot of it still feels the same.
Biciruta Mérida
Every Sunday morning, a big portion of Paseo Montejo and Calle 60 gets closed of for car traffic and opened for cyclists: Biciruta Mérida (unfortunately, the route did not go all the way down to Ermita Isabel as depicted on the official website but ended just north of Plaza Grande).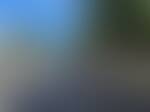 I think if you come to Mérida with a great, tightly-knit group of people, you might stay a long time. If you're floating and wandering, looking for others, you might be wondering where the people are and what they're up to because they're certainly not out on the streets.